Testimonials of some of our Interns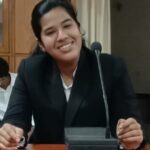 Kalinga University, Naya Raipur
I have completed my 2nd year in Kalinga University , Naya Raipur Chhattisgarh. It was great working in this Internship. This internship helped me in increasing my analytical skills. As I worked as Content Researcher, it helped me in researching lots of cases and laws. It was overall a great experience, it not only helped me in knowledge gaining but also will help me in my future. The team was very supportive, whenever a query arises they were ready to help me out. The team keep on motivating me to work on my mistakes and improve the quality of my skill and working. I am glad I got this opportunity to enhance my skills. Thank you!
Amity University Jaipur, Rajasthan
Thank you so much for the opportunity to intern at the Reagan Associates. It was a wonderful experience and I am sure that this experience will help me in my further professional development. Thanks to the friendly atmosphere at Regan Associates, the internship exceeded all my expectations. I want to express my sincere gratitude to the whole team of LawFoyer.
NMIMS Kirit P. Mehta School of Law, Navi Mumbai
I would like to thank the firm for providing me with a valuable learning experience during my time at lawfoyer in an association with Regan associates as an article writer. It has been a pleasure to work in the firm, and I have gained much practical knowledge about how to research about a topic. Training a new intern may have been a lot of work for the firm. Thank you for your time and patience during my internship. Also I would like to thank the mentors Rachit Sir and Amal Sir for constantly supporting me during the period of internship.
Amity Law School, Lucknow
Thank you so much for the opportunity to intern at the Reagan Associates. It was a wonderful experience and I am sure that this experience will help me in my further professional development. Thanks to the friendly atmosphere at Regan Associates, the internship exceeded all my expectations. I want to express my sincere gratitude to the whole team of LawFoyer.
Amity Law School, Lucknow
A very fruitful internship . Learnt a lot of things from my internship supervisor and the team was also very helpful . They always solved my query and helped me in whatever way i asked
Navrachana University, Gujrat
My experience at Regan Associates was very good. I learned a lot of things and the task given by the mentor helped me and enhanced my skills. I hope this will help me in the future.
National law University, Odisha
During my internship tenure, I researched and wrote various caselaws and learnt various aspects of law. I also worked on US landmark judgments,Various Tribunals judgments, landmark cases of supreme court of india. Overall,It was a great learning experience .
PES University, Bangalore
Very good opportunity and amazing experience, the teachers, seniors and supervisors were incredibly helpful and made sure that I learnt all that I could. I am from PES University, Bangalore and am currently in the 4th sem.
I was assigned to publish news on the portal on a daily basis; it was enjoyable to do the work because editing and publishing are new to me. This job let me up to date on current events throughout the world.
My internship at Regan Associates was a worthwhile experience. It provided me with valuable hands-on experience and a better idea about what knowledge areas and skills I should attach more importance and make further improvement to in my further studies. Other things that I have valued most about my internship was nice and supportive working environment. Special thanks to Adv. Rachit Sir and Mr. Amal Sir for their guidance.
The internship period was helpful and enlightening for me.It helped me to gain knowledge and put my skills into work.Thankful for the opportunity got through Regan Associates.Looking forward to more such opportunities. Thank you
It was great working with Regan Associates. I got to learn many new things which would surely help me in one or the other way. I got to learn many new concepts which were related to law. I got to learn time management skills by submitting all my work within the stipulated period of time. Regan associates is a reputated Law Firm which helped me inhancing my researching skills and was a pleasure working with it.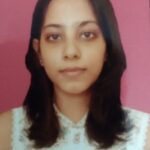 I was great working with regan associate because it allows us to have a chance to understand and adjust to life outside of college. It gives us the opportunity to learn how to interact with other employees and gain experience in the working world. After having completed this internship I now feel ready and excited to pursue my career.
ICFAI LAW SCHOOL , HYDERABAD
It was an amazing opportunity to be an intern at Regan associate. Everyone is quite understanding and helpful and helped me alot during the difficulties I faced.
Amity University, Lucknow
I think internship is extremely valuable to a student. This internship helped me in reinforce my knowledge of responsibility, focus and ambition. I thoroughly enjoyed my internship and now have valuable experience under my betl. From day one, I was made to feel like I'd always been part of them. They helped me in every possible way and made me help tho complete my internship easily.
Pt. Som Chandra Dwivedi Vidhi Mahavidyalaya, Prayagraj, Uttar Pradesh
Interning at Regan Associates has imparted me with writing skills and qualities, providing me with greater knowledge and understanding of ratio decidendi. I established newfound confidence in myself and my abilities, strengthening my career development. Initially, I didn't know how to work but my internship supervisors are so cooperative and always help me out when I need to. Thank you Rachit Sir, your meetings and instructions which you post in the group motivate me to seek opportunities for continuous learning and opportunities to improve my work ethic and I'm very blessed to work with Regan Associates and thank you whole LawFoyer and Regan Associates team.
I thoroughly enjoyed my internship this summer and now have very valuable experience under my belt. I know this will help when looking for jobs and needing references. I was dreading it in the beginning, but now I am so happy it was required. As much as the curriculum changes, I hope that class remains constant.
Had a wonderful experience with seniors who helped and guided me through every step in difficult situations. Adv Rachit Mehrotra was always available for helping through in difficult cases and Amal Sir had a great deal in reviewing and helping in editing of cases which needed to be looked into. College Name - Chandigarh University Year - 4th Year
St. Xavier's University( Xavier law school), Kolkata
The internship informed me and helped me learn about different legal cases. I improved my writing, I was guided about how to write appropriately. The internship improved my writing skills as well. St. Xavier's University( Xavier law school) Year - (2019-2024). I am currently in 3rd year.
Amity Law School, Lucknow
It was a great experience to work with this team. Got to know many things about how to create an attractive and good content for social media and other platforms as well.
Ufylc Rajasthan university jaipur
It was nice interning with law foyer and Regan associates.I learned lot of new things from the faculty members present here, they all are very supportive and encouraging personalities If I get a chance I'm future to intern here again I would definitely like to grab that opportunity. I will also improve my loopholes which I found here in me to improve myself and I m also very thankful to the whole team present here for their kind and supportive nature. Thank you
Shekhawat group of institutions sikar (Rajasthan)
This is very knowledgeable for me and I'm so happy to work with you and I must say your organisation is literally awesome and helpful and I grab lot of things in your organisation and I have learned new things and to be very honest I enjoyed my internship.
Navrachana University, Gujrat
It was a great experience with Regan associates ,I have learned so many new things like drafting format of PIL. and I have also learned how to do the case analysis.thank you law foyer for giving me these opportunity,due to your support I was able to make my summer internship awesome.
University Five Year Law College, University of Rajasthan, Jaipur.
This was my first hand experience under an law firm. And I am sure that this was one of the best internship I had completed. My favorite memory or outcome from the internship was meeting with my supervisors who always guided me in right direction. My supervisor gave me some very useful advice on how to make my content more interesting and easier for the target audience to understand. I have also learnt that when making content for different people, I have to understand their specific needs and abilities. And I was am feeling elated as just in my First Year I have got this opportunity. My long-term goal is to become an Advocate. This internship role contributed toward this goal by providing the experience of being able to prepare materials, relevant to my field. I learnt to select suitable content and ensure it can be appropriately utilized for specific groups and needs of people. I really enjoyed performing tasks well on time during this internship and it made me more determined to pursue my dream. This internship showed me hard work and dedication always pays.
Navrachana University, Gujrat
Regan Associates provided me a wonderful opportunity to step out of my comfort zone & foster practical experience as well as theoretical knowledge regarding various fields of law. I have made mistakes & learned from them, worked on my ideas, took suggestions from the team and reverted back with every possible change suggested. The whole team of Regan Associates & Lawfoyer was utmost supportive and provided me guidance throughout my internship. I Enhanced my interpretation, analytical and legal writing skills while completing the tasks assigned. I would also thank LawFoyer for providing such an opportunity to gain practical knowledge and skills as well.
Amity Law College ,Lucknow.
The internship period was a premium one as the coordinators and the internship leaders are best in guidance and cooperation with the new interns. The interns don't feel left out as the internship coordinators handle the situation pretty easily and effectively which leaves the intern's mind clear ,that what they have to do and when they have to do.
New Law College Bharati Vidyapeeth Deemed University, Pune
The internship provided me a platform to showcase my article writing skills and the team was really supportive and helpful to help me in every task assigned. This internship helped me to enhance my talent and rectify my errors. It always gave me a wider exposure and long time experience for the future. The internship period was a fruitful period for me in which I got to know about new skills in a good environment. 3rd year of BBA LLB New Law College Bharati Vidyapeeth Deemed University Pune
RTMNU'S Babasaheb Ambedkar college of law Nagpur
Its been a great learning experience. It has surely enhanced my researching ability and also made a lots of legal concept Lucid. During the experience, I have to go through lot of written pieces to compile easy to understand summary which has also helped me with writing skills. I am truly grateful for Regan associate and law foyers for providing me such an enriched opportunity.